For janitorial service & related services, our number is (251) 344-5105.
This isn't merely janitorial service that meets the need, it's janitorial that exceeds the need. This isn't reactive janitorial that you have to monitor, it's janitorial service that is pro-active and anticipates the customer's needs!
ServiceMaster Janitorial Service
Mobile, AL and the Gulf Coast of Alabama and Mississippi
This website primarily emphasizes disaster restoration simply because most people look to the internet to hire a mitigation company for water damage restoration, fire restoration, mold mitigation, and carpet cleaning. Many times they don't know who to call. On the other hand, janitorial service companies tend to call on businesses that may need janitorial. The web presence isn't as important as it is for our disaster restoration company, because we sell business to business. WIth that said, our janitorial service company ServiceMaster Services, is one of the largest locally owned janitorial and industrial cleaning companies operating along the Gulf Coast. It is one of our premier and most important offerings. We have done this over the past 30 years without a significant web presence!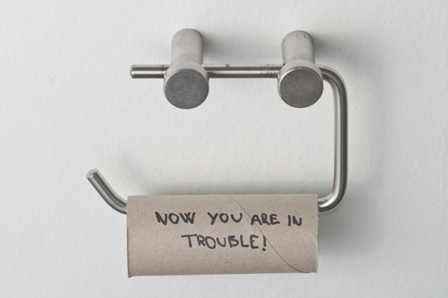 This website currently doesn't permit us to add articles beneath the "janitorial" section; however beneath the "articles" header, we have added a few articles on janitorial in addition to a number of articles and videos about water damage restoration, fires restoration, and mold remediation. Please check those articles at: Articles.
And our videos at: Videos.
The training that is required for these tasks far exceeds the typical level of training of other janitorial providers. Our disaster restoration capabilities put us in a janitorial league far above our competitors, as we are building drying experts, odor removal experts and problem solvers.
Our knowledge of advanced structural drying, building construction, insurance claims, smoke and odor removal, water restoration, forensic and trauma cleanup, carpet and rug cleaning, post-construction cleaning, mold remediation, HEPA air filtering, and hydroxyl odor removal, FAR exceeds the knowledge of any other single janitorial company operating within hundreds of miles of the Mobile and Baldwin County area. Our ability on the janitorial side to harness our disaster restoration expertise and equipment is not equaled anywhere in our area. Specifically, the aforementioned air scrubbers and the steam truck mounted units for both carpet, upholstery, tile and grout; are tools that no other single janitorial company has at their disposal. Finally, to be able to immediately respond to our janitorial customers needs in times of emergency, are simply skills and training that janitorial companies do not have.
ServiceMaster Advanced Cleaning & Restoration - more than a mititgation company.ServiceMaster Services - more than a janitorial company. Our two companies are market leaders in both mitigation and janitorial. The combined forces of these two entities bring more cleaning solutions, mitigation capabilities, and building problem solving to the table, than any single entity in the Mobile, Baldwin County or Coastal Mississippi area. Period.First and foremost, we have three ideally located offices to serve the entire area from Perdido Key & Orange Beach, to Gulfport and Pascagoula, Mississippi.
We can be anywhere in the area within 45 minutes tops.
We handle some of Mobile's most well know entities. In janitorial, we specialize in Medical, Industrial and Offices. We clean schools, ships and airplanes as well! We have one of the largest staffs of cleaning personnel anywhere, and we use the most modern of equipment and procedures. We are locally owned and unlike so many of the postings on the internet, we actually live and work here in the Mobile area. We are not a fire and water damage restoration company, or janitorial company that has set up a virtual presence on the internet, hoping to subcontract to another outfit. We are real. We are here. We go to church and school here. We pay taxes here and we are part of the volunteer community here in Mobile. We enjoy an excellent reputation and we care about your facility. Our prices are fair and our service is excellent and consistent. We do not underbid in the effort to get our foot in the door and then raise our prices. We do not believe in poor service and then come in once a month to raise the cleaning standard; conversely we believe in keeping your facility in first-class condition ALL of the time! Call us today for a quote. No building is too small, and none certainly is too large. (251) 344-5105.
Finally, and this one fact stands out alone and above all others, we adhere to the ServiceMaster credo espoused by ServiceMaster's founder, Marion Wade many years ago. We don't just talk about it, we live it. Wade had a strong personal faith and a desire to honor God in all he did. Translating this into the marketplace, he viewed each individual employee and customer as being made in God's image—worthy of dignity and respect. His successors, Ken Hansen and Ken Wessner, also shared his viewpoint. These three leaders shaped what became our company objectives:
Honor God in All We Do
Excel with Customers
Help People Develop
Grow Profitably